A church in Florida found an interesting way to attract new members: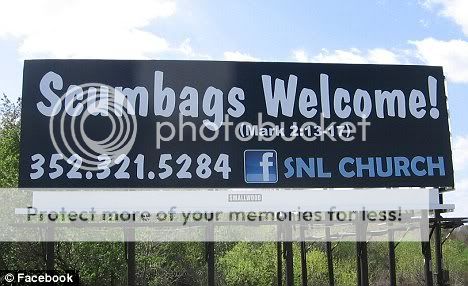 The minister says the message is derived from a particular Bible verse...

He said that for people to understand they must read the Bible verse Mark 2:13-17, in which Jesus eats with sinners and tax collectors, to realize what inspired the billboard.
He claims that the message is based on Jesus Christ's work to engage sinners and put them on the right path and believes the problem stems from people not going to church.

Share
|