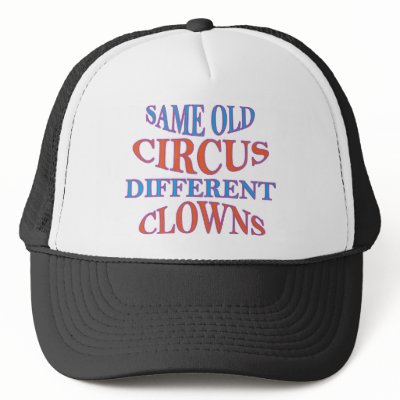 Some people are questioning whether new South District Councilmember Chris Scanlon should be judged by the actions of his father. Hell yes.
Especially since Scanlon was not elected by the people, but appointed by the Common Council, whose reputation for incompetence is well documented. My job here from time to time is to inform people by using other news sources. Here are some excerpts from Geoff Kelly's column in this week's Artvoice Magazine. Much of the information here came from past Buffalo News articles involving John Scanlon written by James Heaney and Michael Beebe. In his heydey, Mr. Scanlon felt that he didn't have to follow the same rules as the rest of us. And these were only things that could be proven...
He has a full-time city job as a watchman but calls in sick on average once a week—frequently Mondays and Fridays and the day before holidays and vacations.

He has a city car for round-the-clock use—and is supposed to pay taxes on it, but

doesn't

.

And he has

every

adult in his immediate family on the city payroll.
Then Beebe pointed out how outrageous his work schedule was while he was in his late 50's...
John P. "Scanoots" Scanlon, like the lyrics from that old Cole Porter song, is there night and day, beneath the moon and under the sun.

On the job, that is.

By night, Scanlon is a parts clerk in the city's Broadway Garage.

By day, he runs County Legislator Michael A. Fitzpatrick's new district office in South Buffalo.

He starts the day at 8:30 a.m., working in Fitzpatrick's district office in the South Buffalo Community Development Association center. He works through lunch and finishes up at 4:30 p.m.

At 10 p.m., he's due at the city garage, where he works until 4:30 a.m.

Four hours later, he's back on the job for Fitzpatrick. Then back with the city. And then again with the county and so on.

Scanlon's reputation for deceit is well deserved. Guys like Paul Flanagan, Ron Anthony, and Fred Langdon stayed loyal to Griffin during his later years. Not Scanlon. He was the first one to jump off Griffin's ship. People in the neighborhood despised those who supported the likes of Tony Masiello and Byron Brown. Scanlon and the rest of his entourage looked like helpless orphans as they marched with Byron Brown in his race against a South Buffalo
Democrat in 2009. It may have given them short term gains, but the damage they've done to their reputation is irreparable.
Expect to see more articles like this in the coming months from the mainstream local media. Don't worry, I know. I'm crazy for standing here and telling you the truth. The Scanlon name represents the same old tired, status quo politics that have haunted this city for years. If you think his son is going to be any different, you are naive.
The Sins of the Father