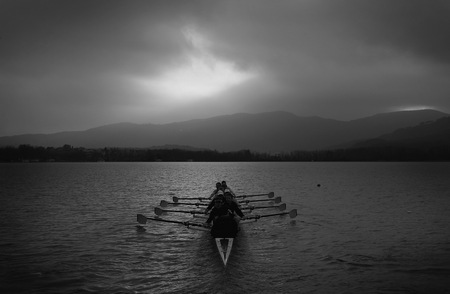 I thought this was kind of cool. The sport of rowing returned to Bishop Timon High School last Fall after a 36 year hiatus...



In rowing, the goal is to have all eight rowers row in perfect unison, at full pressure, with no time-outs once the starting gun is fired at the start of the race. Eight oarsmen, who have trained for years, rowing to exhaustion, for 2K meters, is the very essence of teamwork that builds a unique esprit de corps.



Assistant coach Tom Graham seems to have a very good grasp on the local history of the sport. My father rowed at Timon in the 1950's. Not sure, but I think Mel Palano may have been one of the coaches back then. What sport didn't he coach? Graham informs readers that the rowing program at Bishop Timon ended after a boathouse fire in Broderick Park in 1975...



The 1975 fire that destroyed the club's original boathouse in Broderick Park ended the rowing program at Timon. Last September, after 36 years, the rowing program was started again at Bishop Timon-St. Jude High School. The Buffalo Scholastic Rowing Association, Canisius High School and Buffalo Seminary made it possible because they let Timon use their rowing shells, oars, coach boats, trailer, indoor rowing machines and the BSRA facility.



Good luck to Mr. Graham and the Timon rowers. Thanks for bringing back this cool sport. Another reason for kids to consider attending the school...
Olympian mentors inspired me for life
Share
|