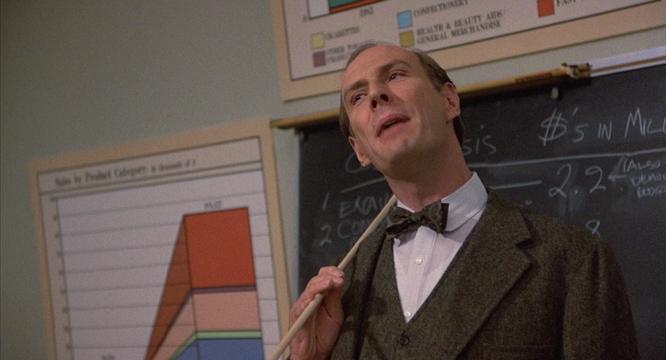 Whenever Buffalo Niagara Partnership President Andrew Rudnick's name comes up, the first question most Western New Yorkers ask is, "How has he been able to keep that job so long? As Brian Higgins pointed out awhile ago, the Partnership has long been viewed as "irrelevant." Rudnick will be retiring in June, but we're not exactly sure from what.
The most important decision Rudnick made each day for the last 2

6

years was deciding which bow tie he was going to wear to work. Among the Partnership's many accomplishments were... Oh, and then there was... And then there was the time they brought all the jobs to Buffalo. Never mind. I can't think of one thing this useless organization has done for this region during the last t

hree

decades.
It is going to be very difficult for the group to fill Rudnick's shoes. From what I'm told, they plan on going to the downtown Bus Station and picking a random vagrant to take over. Here is some rare footage of an exchange at ECC between Rudnick and local developer Carl Paladino...